Liste (non exhaustive*) de séries critiquées épisodes par épisodes sur le blog. Si votre série préférée n'est pas dans la liste, je vous réfère au petit astérisque en bas de page* ou bien au DVR des critiques du blog listant les critiques de tous les pilotes de séries :
Ainsi Soient-Ils (FR)
Akta Manniskor (Suède)
Beaver Falls (UK)
Bomb Girls (Canada)
Borgen (Danemark)
Borgia (FR)
Braquo (FR)
Broadchurch (UK)
Clash (FR)
Continuum (Canada)
Criminal Minds : Suspect Behavior
Curb Your Enthusiasm (Larry et son nombril)
Doctor Who (2005) (UK)
Eternal Law (UK)
Glue (UK)
Gran Hotel (Espagne)
Hit and Miss (UK)
House Husbands (Australie)
Hunted (UK)
Inside Men (UK)
Inquisitio (FR)
Jo (FR)
Kaboul Kitchen (FR)
Les Revenants (FR)
Luther (UK)
Mad Dogs (UK)
Maison Close (FR)
Meurtres au Paradis (FR / UK)
Motive (Canada)
Outcasts (UK)
Parade's End (UK)
Platane (FR)
Please Like Me (Australie)
P'tit Quinquin (France)
Real Humans (Suède)
Ripper Street (UK)
Scott & Bailey (UK)
Secrets & Lies (Australie)
Sherlock (UK)
Sinbad (UK)
Sirens (UK)
SLiDE (Australie)
Sous le Soleil de Saint Tropez (FR)
Taxi Brooklyn (FR)
The Fades (UK)
The Hour (UK)
The L.A. Complex (Canada)
The Shadow Line (UK)
The Slap (Australie)
The Straits (Australie)
The Transporter - The Series (FR/Canada)
The Yard (Canada)
White Collar (FBI : duo très spécial)
Workingirls (FR)
XIII - The Series (FR/Canada)
*suivant les fiches créées (ou pas encore) des séries. La mise à jour se fait petit à petit.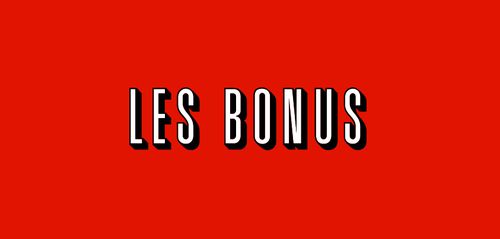 Voici quelques liens utiles vers d'autres catégories du blog :
CRITIQUE SÉRIES BRITANNIQUES. Un répertoire de toutes les critiques de séries britanniques proposées sur le blog Cliquez ici
CRITIQUE CINÉ. Car il n'y a pas que le petit écran dans la vie, le grand me passionne aussi. Cliquez ici
SERIE EXPRESS. Quand j'ai quelque chose à dire sur une série ou bien sur les séries en général, je vous en fais part ici. Cliquez ici
CINE EXPRESS. Pour suivre tous les Tops ciné chaque mois.  Cliquez ici
CLASSEMENTS.
Meilleurs séries de la décennie 2000 : Cliquez ici
Saison 2008/2009 : Cliquez ici
Saison 2009/2010 : Cliquez ici
Saison 2010/2011 : Cliquez ici
Saison 2011/2012 : Cliquez ici
Saison 2012/2013 : Cliquez ici
Saison 2013/2014 : Cliquez ici
RÉTROSPECTIVES. Ce que vous avez toujours voulu savoir sur quelques séries de Smallville à Heroes. Cliquez ici
DEVENIR GUEST. Car je ne ferme la porte à personne, vous aussi vous pouvez me proposer vos réactions sous forme d'articles. Cliquez ici
UN JOUR, UNE CRITIQUE. Saison 1. Cliquez ici